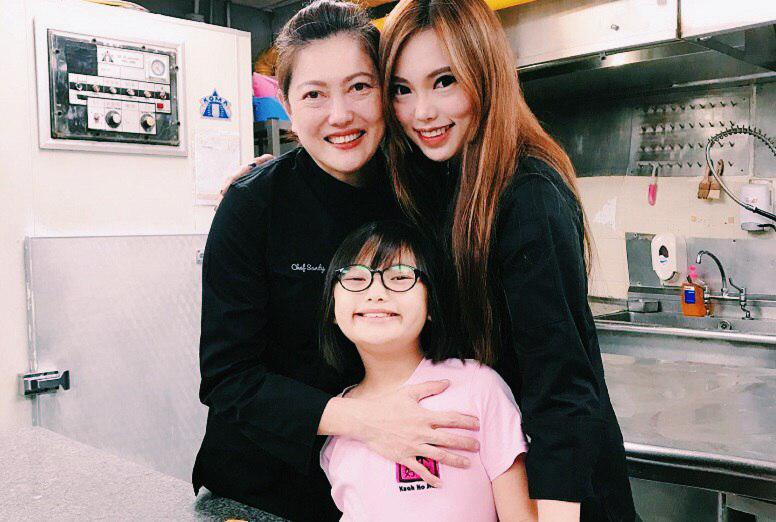 Kueh Ho Jiak is a multi-generation family business started by Sandy Tan, the 55-year-old founder of Kueh Ho Jiak, who spent most of her childhood around her mother's small makeshift food cart selling kueh and simple food in the kampung. It first started with her grandmother & passed on to her mom. While helping her mom with collecting dishes and sundry tasks, she picked up culinary skills and organizational abilities as well. She slowly learned the skills set of Nonya kueh making and other traditional Nanyang delicacies, and helped cook and managed the stall for her mum by the young age of 12.
Today, Kueh Ho Jiak is being recognized as a heritage hawker by UNESCO, for being a market leader in kueh and yet staying true to one's roots. With the help of Elizabeth Chan (daughter), the family expanded the business to include catering services, online deliveries and even live station cooking of Nonya kueh at MnC Pantry Areas, Outdoor Events and Grassroots Club.
We take the utmost care in hand-crafting our kuehs with one philosophy in mind: QUALITY.
Whether it's kuehs, cookies, delicacies or other snacks, there is absolutely no compromise on using the best ingredients with no artificial colourings.
With 4 generations of experience and passion, we continuously work on our craft and family recipe. We  have even created new flavours to add to our selection, such as our sweet potato skin ang ku kueh to durian ang ku kueh, etc.
We treat all our clients and staff like our own family members, because it is these friendship that has continuously inspired and motivated us to push harder and further.
Kueh Ho Jiak seeks to create and promote great-tasting and healthy kueh and traditional delicacies. We strive to grow our business with the same honesty and integrity we use to craft our recipes, with sustainability and great taste for all.
TANJONG PAGAR
PLAZA MARKET
6 Tanjong Pagar Plaza Market
#02-20
Singapore 081006
(Inside the market at level 2)
Opening Hours:
Mon to Wed, Fri to Saturday
7:30 am - 3:00 pm
| Closed on Thurs and Sun |
Delivery Available Mon to Sun
Chinatown Complex Hawker Centre
335 Smith Street
#02-148/149, Singapore 050335
Opening Hours:
Tuesday to Sunday
7:30 am - 3:00 pm
| Closed on Thurs and Sun |
Delivery Available Mon to Sun